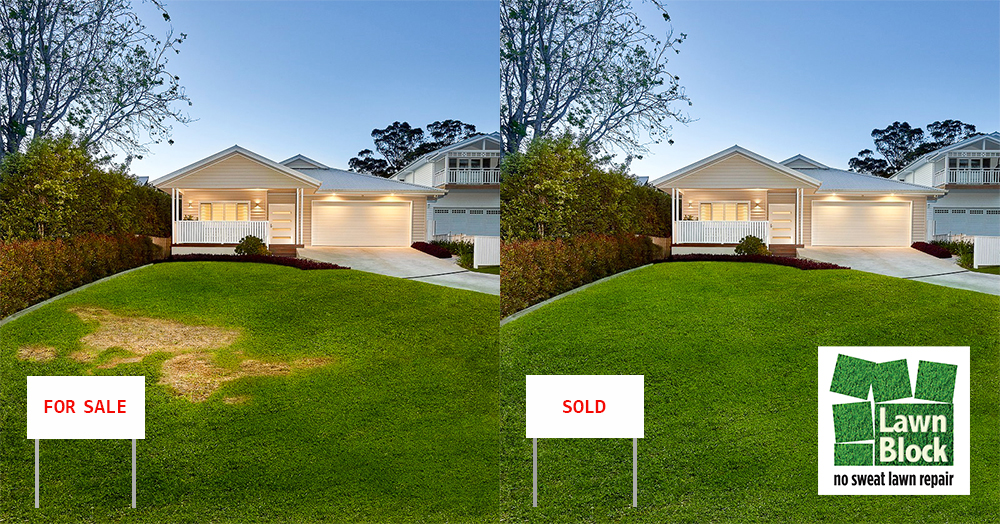 Are you selling your house? Get more with Lawn Block Instant Lawn Repair.
If your lawn is not up to scratch, has bare patches, holes or thatchy areas then it doesn't look very pleasant especially to prospective buyers. In fact it has the effect of devaluing the entire property. This obviously limits your chances of a sale but also reduces the value of the property. 
New Lawn Block Instant Lawn Repair can have your lawn and whole property looking 'on point' ready for your next viewing.
Lawn Block is 100% Pure Turf Varieties including Zoysia, Sir Walter Buffalo and Wintergreen Couch. It is harvested to the highest quality standards possible and cut into smaller pieces for ease of transport and especially installation.